It's been a whole year since our Amber Gaming brand was born with its sleek new look and renewed vision for the gaming industry. But did you know that we are actually celebrating our twelfth birthday this year?
Since our inception in 2009, we have been immersed in the market on a day-to- day basis for over a decade, building a vast amount of knowledge within our team that has helped us grow across multiple jurisdictions and gaming verticals.
As we continue to grow and evolve, we look back over the significant milestones in our journey, all that we have achieved over the past twelve years and what we can look forward to in the future.

We launched in 2009 as the specialist gaming division of a larger international group. We started out with two key staff members who recognised the fast-growing egaming space on the Isle of Man and decided to seize the opportunity. We went out into the Isle of Man market and began building our client base, quickly becoming the dominant service provider to the Island's gaming community.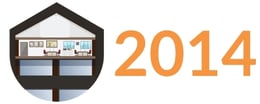 After several years developing our business in the Isle of Man, we expanded internationally with a legislative change in the UK being a strong catalyst for this. In 2014, the UK Gambling Commission refocused their licensing requirements on the point of consumption. This meant that if end users were in the UK, then the operator must hold a licence issued by the UKGC to advertise to and allow UK players to play on their website. As a result, there was an abolition of the 'whitelist' which were those gambling jurisdictions that could advertise gambling services into the UK.
This change affected the Isle of Man, which impacted upon several of our clients and presented a unique opportunity for us. Through hard work and immersion of our subject matter experts into the regulation, we were able to successfully support many operators through the UKGC licence process. This experience was invaluable in shaping and growing our UK regulatory compliance consultancy proposition, as well as building our compliance consultancy offering.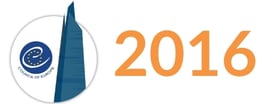 In 2016, we took the leap and launched as a specialist consultancy to the international gaming market at the Shard in London before ICE, the world's leading exhibition for betting and gaming. In the years since, our pre-ICE Shard party has become an annual event recognised and looked forward to by key gaming clients, contacts and regulators from across the globe.
2016 was also a significant year for our service development following a MONEYVAL visit to the Isle of Man to analyse the Island's level of compliance and effectiveness in relation to international AML/CFT standards. Actively participating in this visit allowed us to gain a deeper understanding of these standards and shaped our vision for our eLearning offering as the design of our remote training proposition began.
Driven by our commitment to standards, we looked to source the best-in-class training content to encourage education across the industry. No solution could be found that met all our needs, however, so we had an idea. We worked night and day to put our knowledge down on paper and develop the software to support our evolving content. We nurtured this idea, which grew into our own dedicated platform.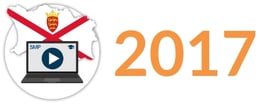 This has since evolved into the Compliance Academy, the go-to eLearning platform which was launched in January 2017 and over the past four years, we have:
Supported 128 clients with over 9,573 active users
Made 45 courses available
Had 85,072 tests completed
And we didn't stop there. Following the establishment of our EU consultancy presence in Malta in 2014, we also took one step further and entered the Jersey gaming sector in 2017.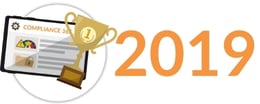 2019 saw the launch of both our Compliance 365 package and our bespoke Swedish training courses developed in partnership with Nordic Gambling. We rounded off the year by winning the 'East Meets West Consultancy of the Year' award at the Malta Gaming Awards, establishing our position as a truly global provider.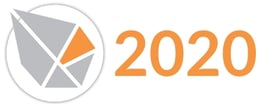 Despite the upheaval and uncertainty caused by the pandemic, 2020 was the year we decided to refine our brand and launched as Amber Gaming. This allowed us to carve out our own identity and forge ahead with our own plans for growth. It was also a time for reflection as we looked back on our heritage and how to best use it to our advantage.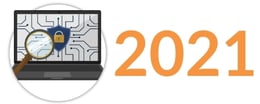 Our team has gone from strength to strength, with many of our key experts joining us from large gaming operators so they truly understand the operator pain points and how we can help them. With each new gaming specialist joining our team, either to learn or to share their expertise over the years, we've been able to bolster our service offering and grow our specialist division from two people to the 30+ staff we have today.
In the words of Karen Yates, who is one of our Directors and our Head of Corporate Governance:
"Being part of the Amber Gaming team over the past several years and being able to experience its growth and expansion has been an absolute blast! The culture of Amber Gaming is such that you can't help but get sucked into the genuine enthusiasm which emanates from the team in respect to the opportunities presented to work with interesting clients and on dynamic and pioneering products. We have such a strong foundation of experience and specialism; it honestly feels as if the sky has no limits."
Our services have developed too from simple consultancy services into multiple key areas of specialism including licensing, compliance, corporate governance, accountancy, training and business development. In addition, we have many exciting opportunities on the horizon, including the launch of new services and more ambitious growth plans.
We want you to join us on this journey, so ensure you subscribe now to our social channels and please reach out to a member of our team if you would like to find out more.